Some of my absolute favorite things...blogs, websites, chefs, restaurants, and more!


Emenaye Catering
in Colorado Springs
-Simply the most inventive and delicious food you could ever hope for, made with love and care!
The Freckled Fox
-My go-to for fabulous up-dos for the office...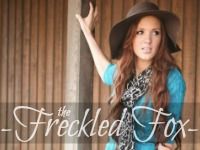 Ruhlman's blog
: Translating the Chef's Craft for Every Kitchen
-I found this on accident, and am pleasantly surprised and thrilled with the inventive recipes posted, both for food and cocktails!
Overtime Pub
with Bucci's Pizza attached
-Best. Pizza. In. Ohio. The staff if amazing, the pizza is better. A real treat for us after lounging around on a Saturday evening. Plus, we (sometimes) win at KENO while sippin' on some delish drinks!
Empowering Illustrations
for the ladies, by Brazilian graphic designer Carol Rossetti.
We face so much pressure nowadays, it's nice to be reminded that we are in control of our bodies, no matter what our individual situation...
Back East Bar & Grill
in Colorado Springs
-Where it all started...I went through maybe some the most painful, and definitely the most wonderful, experiences of my life because of this establishment. The absolute best people, grub, entertainment, beer, and staff! We miss it constantly.
The Goat
-Nothing can top Back East Bar & Grill, but this hangout comes pretty close! Friendly bartenders, good food, and a pool; all within walking distance from mi casa!
-Last but not least, my new Derby hats! Can't wait to put these to good use next summer so I can wear them in public and not just around my house!